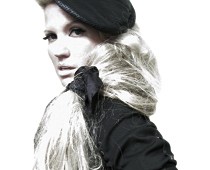 Suzanne Palmer (left) included my ballad "Lonely Is the Night" on her TWISTED America Records debut. I also co-wrote a Suzanne Palmer song produced by Earth Wind and Fire mastermind Maurice White. These days Suzanne works the house music circuit with tracks Keep The Faith.
Russian emigre Alex Kharlamov is a gifted composer-engineer and inventor or weird instruments. We mixed How to Be a Millionaire at his home studio in Sherman Oaks.
Rokko Jans invited me to share song-writing duties for his "Captain Marbles" musical at the old St. Nicholas Theatre. Rokko, resident composer for Chicago Shakespeare Company, scored House of Games and The Winslow Boy for longtime colleague David Mamet.
Jim Morris played bass in my first band Huge Hart and now plies his craft as full-time copywriter and part- time crank.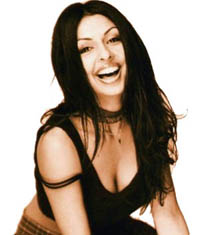 sugarmilk.
Doug Hoekstra and I teamed up on a ton of songs in Chicago. Ridiculously prolific -- he writes short stories too -- Doug has toured Europe extensively and released six solo records since moving to Nashville.
Before joining pop maestro Brian Wilson to re-record the former Beachboy's masterpiece Smile Chicago session players Jim Hines, Bob Lisec and Paul Mertens played drums, bass and saxophone with me in various musical projects.
Helen Darling worked on a batch of songs with me when we both still lived in Chicago. She co-wrote a top ten country hit "Bring on the Rain" a couple years ago.
In 2011 I've teamed with Jim Ferguson to write songs featuring the teriffic Los Angeles singer Vikki Gurdas (left).